NBA superstar, and handsome young man, Derrick Rose covers this month's issue of Gentlemen's Quarterly. Hear what he has to say about his new-found 'celebrity' and more fashionable photos below.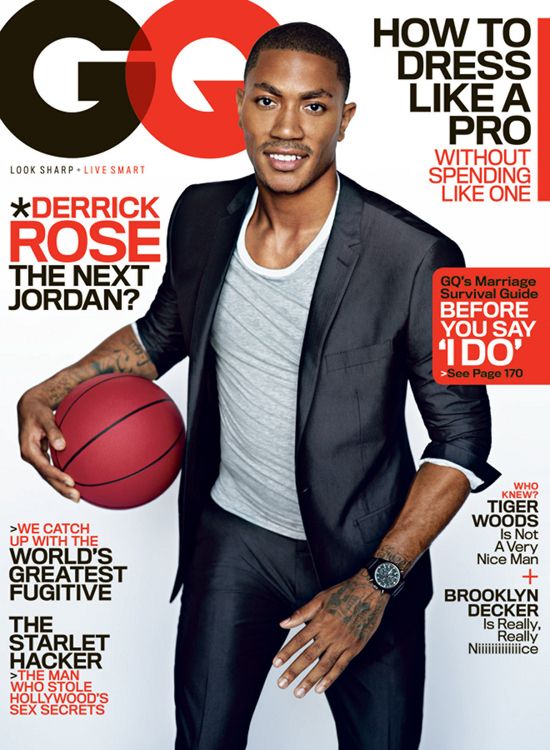 On What Bothers Him About Stardom . . .
"It gets on my nerves that I just can't go out," he says. "It's just boundaries now. People are like, 'You can't go here, you can't go there, you got to let that person know where you're going.' It's just weird. I'm never alone. Ever."
In A Striped Y-3 Tank & Calvin Klein Collection pants.
Speaking On His Day Off . . .
"This is gonna be the best day," he says, smiling widely. "Some friends may come over. I might get on the phone. That's it. It makes me superhappy to have this whole day to myself, to be a little selfish, to eat whatever I want, to not have anyone asking me to do things. When you get a chance to have a day like today, you have to take advantage of it."









On the Unwanted Attemtion
"But it seems like the better I play, the more attention I get. And I can't get away from it. You play great, you get attention.
But I hate attention.
It is weird. I'm in a bind. The more you win, the more they come."
In Gucci Sweater & J Brand pants.
He might not want the attention, but from his playing skills to his reportedly Lifetime 200 million dollar contract with Adidas, the fame wont be dimming anytime soon . ..
Visit GQ for a full interview.
**Jocoby Junious- Know Your Talent. Create Your Brand. Market It.