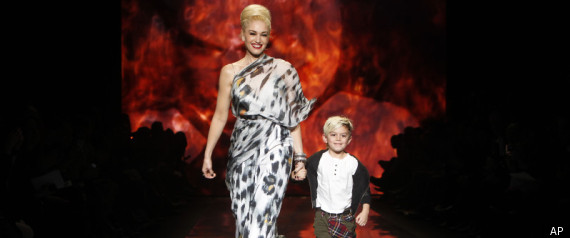 It has been confirmed that style maven Gwen Stefani will be creating a children's line for Target --Harajuku Mini. I know that many people frown upon the celeb turned designer motion, because honestly not everyone has a true gift and passion for fashion, but since Gwen has such an extensive background and success with her other lines Harajuku Lovers & the very luxurious L.A.M.B, I'm sure we will se quality work.
The line will be great for parents on a budget as the prices range from $3.99 to $29.99. She is reported to have said,"Harajuku Mini is a dream come true. I've always wanted to do a cool children's fashion line inspired by the super cute and playful kid's clothing you find in Japan." I'm excited to see whats in store. Would you dress your kids in her clothing ?
**Jocoby Joyy- Brand & Market yourself. Its the only way to become successful.