While it is tad bit too early to know whether the show was well received or not, I thought Kanye West produced a well put together collection. Throughout the show we seen all of the things that Mr. West loves most: fur, luxury fabrics, and killer heels! Additionally, this collection clearly made significant improvements from the past season. Here we not only see better fitting garments, but cohesion as well. Something that critics brutally attacked him for previously.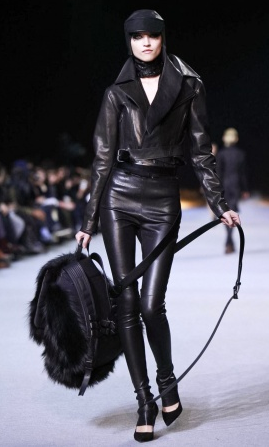 && I've never been a backpacking type of girl, but this ignites something inside of me.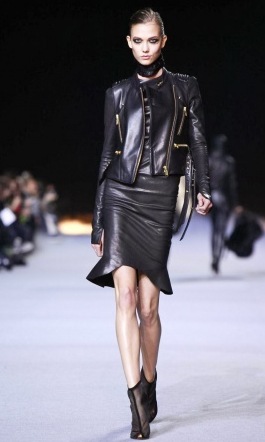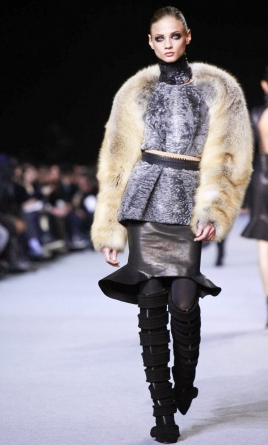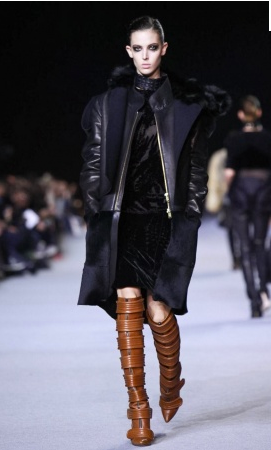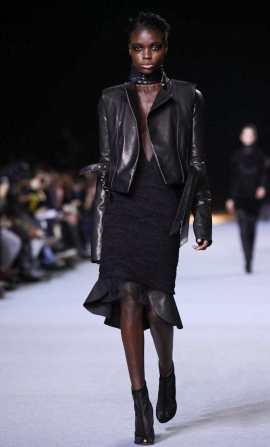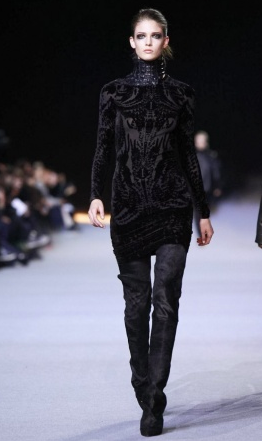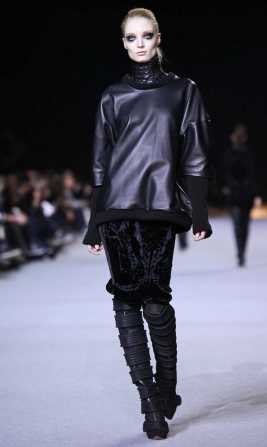 I also think, that Kanye West will also become quickly known for its daring and statement-making shoes.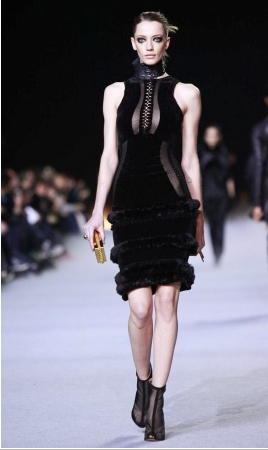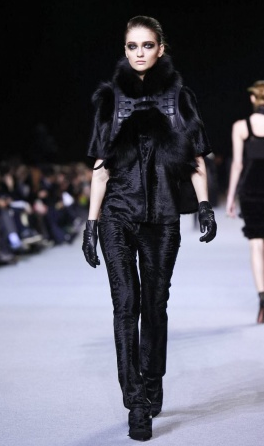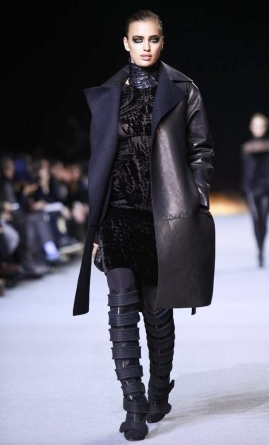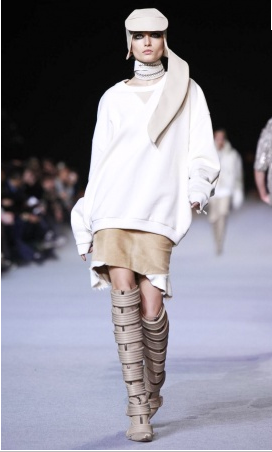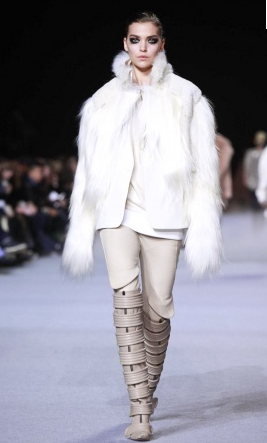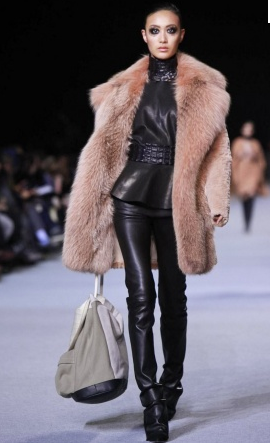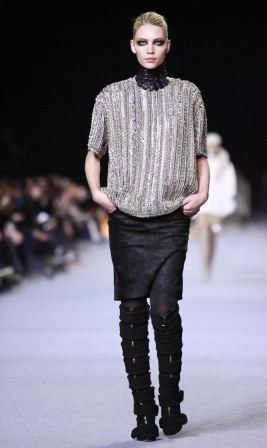 && two of our favorite models walked the runway as well: Joan Smalls & Jourdan Dunn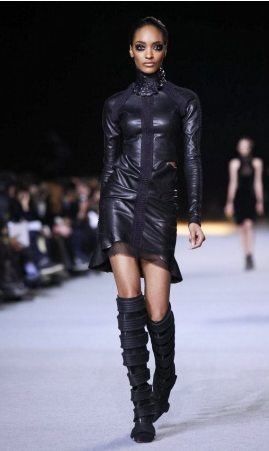 I was not a personal fan of the pants or oddly silhouetted skirts. To me they are just not visually flattering. I am only drooling over some of the looks, such as the leather pants & jacket, the peach dress with attached cape, or unqiue hats. & while it is good, I want to be happy with every look, not just some. But I will take into account that usually designers work as assistants for years before they make the type of strides that Kanye has made. Yea I'm being bias, but so what? You have to give credit where credit is due.
Thoughts My Dear Loves? Do We Love It?
**Jocoby Joyy-Branding. Yep, Yeezy Taught Me